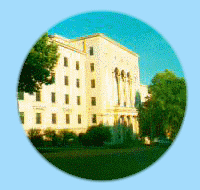 Welcome to the
Department of Intenational
Relations
The Department establishes contacts with foreign higher
educational institutions, organizations and firms in the field
of education, science, technology, sports and culture.
The Deanery for Foreign Students provides training of
foreign students, post-graduates, research fellows.
Duties of the Department of International Relations also
include reception of foreign specialists and delegations,
sends students, post-graduates, research fellows and
teachers' staff of GTU on a business trips and for graduate
study abroad.
Some of the foreign alumni are employed not only in their
native countries, but also in both, private and state sectors
in USA, Canada, UK, Germany, France, Turkey, India,
Pakistan, Indonesia, Arabia and many other countries.
---

Contact us:
Department of Intenational Relations,
Georgian Technical University
77 Kostava Street, 380075, Tbilisi
Georgia
Tel/Fax: (995 32) 93 31 53

foreign@gtu.edu.ge